»

Ohio's Stance on Gambling – Includes Online Poker
Ohio's Stance on Gambling – Includes Online Poker
Last updated: Jan. 12, 2019 – The live gambling market continues to be lucrative for Ohio with the state taking in an estimated $1.9 billion from gamblers for the calendar year of 2018. Results for 2019 of not yet been released but profits are expected to keep rising. Online poker remains out of reach for Ohio-based poker players but the state did legalize daily fantasy sports (DFS) in 2017 so there's still some hope that legislators will have a change of heart about online poker.

Online Poker in Ohio – Estimated Date of Legalization: 2021-2023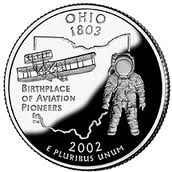 Although Ohio offers several legal forms of gambling, they are strict on all forms of gambling that are deemed illegal. Unlike most states where the definition of "gambling/bet" is broad within their statutes, Ohio law is more specific and defined. Under Chapter XXI, 2915.01, it mentions:
"Bet" means the hazarding of anything of value upon the result of an event, undertaking, or contingency, but does not include a bona fide business risk.
"Game of chance" means poker, craps, roulette, or other game in which a player gives anything of value in the hope of gain, the outcome of which is determined largely by chance, but does not include bingo.
As you can see they are pretty specific on their definition of "bet" and "game of chance". There aren't many states at all that go into this much detail in their gambling laws. Many other state laws might mention "game of chance" but they do not specifically mention poker, which allows many to make the argument that poker is a game of "skill" and not "chance"; but you can't make this argument in Ohio law.
However, Ohio's gambling laws do not specifically state that playing poker over the internet is illegal. Additionally, we could not find any instances where a person was arrested, fined, and/or sentenced to jail for playing poker online.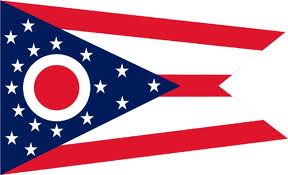 Legal Forms of Gambling in the State of Ohio
The state allows five main types of legal gambling:
State Lottery
Pari-mutuel Wagering
Commercial Casinos
Racetracks
Charitable Gaming
State Lottery – The Ohio Lottery Commission was created in May 1973 by a voter-approved constitutional amendment. The first tickets went on sale in August 1974. Today, the Ohio Lottery Commission offers customers a wide variety of instant games and online games to play at more than 8,800 licensed retailer locations across the state. Since 1974, the Lottery has provided more than $20 billion to public education. They annually provide about 4 percent of the total funding needed for public education.
Pari-Mutuel Wagering – There is thoroughbred racing in Cleveland, Cincinnati and Columbus, short quarter in Cincinnati and Columbus, and harness tracks in Cleveland, Columbus, Toledo and Lebanon. Harness racing also takes place at 67 county fairs from June through October. An off-track betting facility is located in Sandusky. The state's horse racing industry, governed by the rules and regulations of the Ohio State Racing Commission, directly and indirectly generates approximately 16,000 jobs.
The state's sixth racino, Hollywood Gaming at Dayton Raceway, opened August 28, 2014 and made a very satisfying $1.9 million in its first four days of business. The seventh, and final, racino opened on September 17, 2014.
Commercial Casinos – The voters passed a constitutional amendment in 2009 to allow four casinos in the state of Ohio which are located in Toledo, Cleveland, Columbus and Cincinnati. Their revenue in 2015 was calculated at $812.3 million. The American Gaming Association came out with a study stating Ohio's casinos contributed $3 billion to the state's economy in 2014 (the most recent study made available).
Charitable Gaming – There are three forms of charitable gaming permitted in Ohio; charitable bingo, raffles, and games of chance.
Charitable organizations wishing to conduct bingo must be licensed by the Attorney General of Ohio. To qualify for a license the organization must generally satisfy the following requirements:
Organizations wishing to conduct a raffle must have received a tax-exempt determination letter from the Internal Revenue Service stating that it is exempt from federal income taxation under Section 501(c)(3) of the Internal Revenue Code and 50% of the proceeds must go to a charitable purpose.
A "game of chance" is a poker, craps, roulette, or other game where the participant pays money in hope of gain, the outcome of which is largely determined by chance. Generally, games of chance may only be conducted at festivals of charitable organizations that last for no longer than four consecutive days and are held not more than twice a year, or for a period of five consecutive days not more than once a year. No license is required for a qualified charitable organization to conduct games of chance at festivals.
Specific State-by-State Laws
Alabama – Arizona – Arkansas – California – Colorado – Connecticut – Georgia – Idaho – Iowa – Kansas – Maine – Maryland – Massachusetts – Michigan – Minnesota – Mississippi – Montana – Nebraska – New Hampshire – New Mexico – North Carolina – North Dakota – Oklahoma – Pennsylvania – Rhode Island – South Carolina – Tennessee – Vermont – West Virginia – Wyoming