»

Playing Poker on the Internet in Idaho
Playing Poker on the Internet in Idaho
Last updated: August 9, 2018 at 11:32pm by Savanah – The state's Attorney General has deemed online daily fantasy sports (DFS) betting illegal in Idaho. As a result, all DFS companies no longer accept money from Idaho residents (which went into effect on May 1, 2016) until a bill is passed to legalize this activity. The Idaho Supreme Court ruled that instant horse betting machines are officially illegal as they are too similar to slot machines which aren't allowed in the state. These machines were legalized in 2013.
Online Poker in Idaho – Estimated Date of Legalization: 2022-2024
While you can play online poker in Idaho, many people often ask or wonder if it is legal to do so. This is always a great question, and often debated, but in order to even attempt answering that question we must look at the current laws in place in the state of Idaho.
If you look at their statutes, specifically 18-3801, you will find the state's definition of gambling which states the following:
"Gambling means risking any money, credit, deposit or other thing of value for gain contingent in whole or in part upon lot, chance, the operation of a gambling device or the happening or outcome of an event, including a sporting event, the operation of casino gambling including, but not limited to, blackjack, craps, roulette, poker, baccarat or keno."
As you can see they specifically list poker in this statute. However, it is important to note that playing poker over the World Wide Web follows completely different rules and laws then playing at home games for example. The statute goes on to list what is not considered gambling:
Bona fide contests of skill, speed, strength or endurance in which awards are made only to entrants or the owners of entrants.
Bona fide business transactions which are valid under the law of contracts.
Games that award only additional play.
Merchant promotional contests and drawings conducted incidentally to bona fide non-gaming business operations, if prizes are awarded without consideration being charged to participants.
Other acts or transactions now or hereafter expressly authorized by law.
Idaho's statute is interesting because it mentions a contest of "skill" to be legal, which many experts feel poker is a game of skill, yet it mentions poker as an illegal form of gambling. Many other state laws are written differently. But remember, online vs. offline are completely separate matters when it comes to the law.
Not Prohibited Gambling
In Idaho's Constitution, Article III of the Legislative Department, Section 20, it discusses what is and isn't allowed in regards to gambling. It says, gambling is contrary to public policy and is strictly prohibited except for the following:
A state lottery which is authorized by the state if conducted in conformity with enabling legislation.
Pari-mutuel betting if conducted in conformity with enabling legislation.
Bingo and raffle games that are operated by qualified charitable organizations in the pursuit of charitable purposes if conducted in conformity with enabling legislation.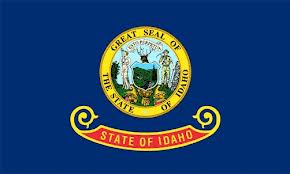 It doesn't really go into much on Indian casino gambling which is odd because it is a legal form a gambling in Idaho. You can read the full article here, and come up with your own opinions. Again, it doesn't discuss or event touch on the topic of the internet, which is why it's so hard to get a clear understanding on what is and isn't legal.
Poker Online Conclusion
As you can see after reading important sections of the law when it comes to gambling and playing poker over the internet in the state of Idaho, it doesn't come out too black and white as most people wish it was. There law does mention poker offline a little here and there, but when it comes to online there isn't much detail.
While it is tough to get a clear understanding of what is and isn't legal when it comes to playing poker on the net if you live in Idaho, one thing that is clear is we could not find any cases within the state where someone was arrested and sentenced to prison for playing online poker. With that being said, it makes one believe it is safe to play over the internet but it's always best to seek legal advice if you have questions.
Specific State-by-State Laws
Alabama – Arizona – Arkansas – California – Colorado – Connecticut – Georgia – Iowa – Kansas – Maine – Maryland – Massachusetts – Michigan – Minnesota – Mississippi – Montana – Nebraska – New Hampshire – New Mexico – North Carolina – North Dakota – Ohio – Oklahoma – Pennsylvania – Rhode Island – South Carolina – Tennessee – Vermont – West Virginia – Wyoming