»

North Carolina's Stance on Gambling
North Carolina's Stance on Gambling
Last updated: June 13, 2019 at 3:53pm– A third tribal casino might be built in North Carolina by the Eastern Band of Cherokee tribe. The casino hotel is anticipated to cost around $61 million if built, with 200 hotel rooms, 250 slot machines, 20 table games, and 25,000 square feet of gaming space. There is no specific time-frame on when any final decisions will be made.
Online Poker in North Carolina – Estimated Date of Legalization: 2021-2022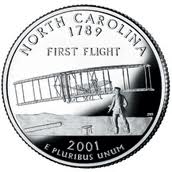 North Carolina is pretty strict when it comes to gambling within their state. Traditionally, they follow a very conservative outlook on a majority of issues although they have shown more leniency in recent years in regards to gambling; they approved a State Lottery in 2006 and started allowing table games at their Indian casinos in 2012. Their state statute, Section 14-292, defines gambling as:
"Except as provided in Chapter 18C of the General Statutes or in Part 2 of this Article, any person or organization that operates any game of chance or any person who plays at or bets on any game of chance at which any money, property or other thing of value is bet, whether the same be in stake or not, shall be guilty of a Class 2 misdemeanor."
The state does offer different forms of gambling that are legal, and we will highlight these in more detail later on in this article.
Where Does the State Stand on Playing Poker Over the Internet?
This is a question that comes up often, as with most states, and it's not as easy to answer as one might think. From the definition listed above, it mentions how betting on a game of chance is considered illegal. Well, many experts would argue that poker is considered a game of skill, and not chance.
Secondly, there is no state law that specifically states or outlines that playing poker over the internet is illegal. There are sites that accept players from the United States and we have found no cases where a person in North Carolina was arrested for playing online poker.
Their does not seem to be any bills currently in the works to regulate and tax poker online. As more and more states continue to offer intrastate poker to the people within their state, I'm sure North Carolina will follow suite at some point in time to wreak the benefits.
Legal Forms of Gambling in North Carolina
North Carolina has a State Lottery (North Carolina Education Lottery), two Indian casinos (owned by the Eastern Band of Cherokee tribe), and offers charitable bingo and raffles.
Lottery
The North Carolina Education Lottery, enacted in 2005 and begun in 2006, is one of the most recent states to implement a state lottery. The North Carolina State Lottery Act created the 9-member Lottery commission who was charged with overseeing all aspects of the education lottery. 100% of North Carolina Lottery net proceeds go directly to benefit the state's education. Lottery funds go to paying teacher salaries for grades K-3, school construction, need-based college financial aid, and pre-kindergarten for at-risk four year olds.
They offer scratch-off games, mega millions and powerball drawing games. The revenue distributions are 60% paid out in prizes, 29% transferred into the education fund, 7% paid to the retailers who sold lottery tickets, and 4% to general lottery expenses.
Indian Casino
North Carolina's only federally recognized tribe, the Eastern Band of Cherokee Indians, owns Harrah's Cherokee and Cherokee Valley River Casino & Hotel. In 1994, the tribe reached an agreement with the state Governor under the Indian Gaming Regulatory Act, allowing construction of a casino with electronic games requiring "skill or dexterity". The $82-million permanent casino, managed by Harrah's Entertainment, opened in November of 1997. After negotiating a new agreement with the current Governor, the casino began offering table games in August 2012.
On October 15, 2013, ground broke for the second tribal casino in the state, the $110 million Cherokee Valley River Casino & Hotel. The new Indian casino opened on September 28, 2015, and employs 900 people in the 60,000 square foot gaming space building with 300 hotel rooms. The casino offers 70 table games and around 1,000 slot machines.
Bingo and Raffles
Non-profit organizations are allowed to operate bingo games and raffles for fundraising. The organization must receive a bingo license from the Department of Public Safety. Bingo prizes cannot be more than $500, and raffles cannot exceed $10,000 in cash or $50,000 in non cash items. Organizations are also limited to having only two raffles annually.
Greyhound Racing
Although once permitted as a legal form of gambling, greyhound racing is no longer allowed. North Carolina use to have two tracks that offered pari-mutuel wagering from 1948 to 1954. In 1954, the state Supreme Court ruled to close and shutdown the tracks for business.
Specific State-by-State Laws
Alabama – Arizona – Arkansas – California – Colorado – Connecticut – Georgia – Idaho – Iowa – Kansas – Maine – Maryland – Massachusetts – Michigan – Minnesota – Mississippi – Montana – Nebraska – New Hampshire – New Mexico – North Dakota – Ohio – Oklahoma – Pennsylvania – Rhode Island – South Carolina – Tennessee – Vermont – West Virginia – Wyoming