»

Gambling and Poker Laws in Montana
Gambling and Poker Laws in Montana
Last updated: July 17, 2018 at 2:09pm by Savanah – Gambling news in Montana has been very slow for quite sometime. The latest significant information to report is House Bill 181 was drafted by state Republican Forrest Mandeville in late 2015, a bill to legalize online daily fantasy sports (DFS) betting, but it did not pass.
Online Poker in Montana – Estimated Date of Legalization: 2020-2021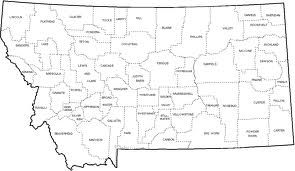 Montana is a very unique state when it comes to gambling and internet gambling. For the most part, they are one of the more lenient and accepting states when it comes to gambling.
For example, poker, bingo, state lottery, video gaming machines are just a few legal forms of gambling within the state. Even sports betting is legal under the Professional and Amateur Sports Protection Act.
Before we go further let's look at the definition of gambling in Montana, statute 23-5-112:
"Risking any money, credit, deposit, check, property or other thing of value for a gain that is contingent in whole or in part upon lot, chance, or the operation of a gambling device or gambling enterprise."
The interesting thing here is since poker is legal to play under certain restrictions, they appear to consider the game "skill" and not "chance". When it comes to playing poker online, well, that appears to be a different story.
Is it Legal to Play Poker Online?
What is more interesting is although Montana is flexible when it comes to gambling, they seem to be stricter with their laws when it involves the internet. Under the same statute 21-a it says:
"Internet gambling, by whatever name known, includes but is not limited to the conduct of any legal or illegal gambling enterprise through the use of communications technology that allows a person using money, paper checks, electronic checks, electronic transfers of money, credit cards, debit cards, or any other instrumentality to transmit to a computer information to assist in the placing of a bet or wager and corresponding information related to the display of the game, game outcomes, or other similar information."
Although we are not lawyers, it looks like Montana is more aggressive when it comes to placing bets on sports or playing poker over the internet. However, we could not find any cases where people were arrested and found guilty of playing poker for real money on the world-wide-web.
Who Regulates All Forms of Gambling in Montana?
The Montana Department of Justice is the governing body that regulates gambling within the state, with the exception of the state lottery and horse racing. The legal forms of gaming for real money include:

Poker
Keno
Bingo
Video line gambling machines
Raffles
Panguingue
Sports Pools
Fantasy Sports Leagues
Sports Tab Games
Sports Betting
Pari-Mutuel Horse Racing
State Lottery
The state takes 10–15 percent of the proceeds which comes to about $300+ million annually. The legal age for gambling in Montana is 18. If you want to find a great article with all the significant timelines on the history of Montana gambling click here.  It dates to 1889 and all the way through the current year, a very informative read.
Legal and Illegal Card Games
The traditional forms of poker are legal such as Omaha, draw, and 7-card stud to name a few. All forms have limit restrictions, maximum $2 bet and $800 payout.  Not the greatest especially if you're a high-stakes player but it's better than nothing.  Keno is also considered legal to play.
Blackjack, pia gow, and other card games where the players bet against the house are illegal. Same goes for craps and roulette in case you were wondering although they are not card games but considered a popular form of gambling.
Specific State-by-State Laws
Alabama – Arizona – Arkansas – California – Colorado – Connecticut – Georgia – Idaho – Iowa – Kansas – Maine – Maryland – Massachusetts – Michigan – Minnesota – Montana – Nebraska – New Hampshire – New Mexico – North Carolina – North Dakota – Ohio – Oklahoma – Pennsylvania – Rhode Island – South Carolina – Tennessee – Vermont – West Virginia – Wyoming