»

Sick and Tired of Bovada? Look at the Alternatives.
Sick and Tired of Bovada? Look at the Alternatives.
Whether you're jinked to the pits of hell on Bovada or you don't like paying the high juice and high rake, let's talk alternatives. First off, let me state that this article is intended for sites that offer a sportsbook, casino and poker site. Additionally, they must accept American players because that's what this site is about! I'll go through three things quickly that I think offer a better variety in terms of…
1: Lower cumulative fees (more like walmart).
2: A different style poker room. And lastly;
3: Less state restrictions with safety continuation. For simplicity, it comes down to Betonline (www.betonline.ag) if you want a quick answer. They have it all and aren't scammy, not to say that Bovada is one bit. I still think Bovada will always be the best, just not the best for everyone.
Lower Cumulative Fees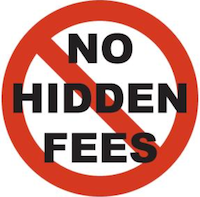 At Bovada you'll get hit with a 4.89% fee if you deposit more than one time a month. This sounds absurd, but it's common for many sites that operate in the U.S. to pay extremely large bribes then to have funds seized within transit and they have to make this percentage back to sustain high profitability.
When you're playing at the nicest sportsbook, or the poker site with the largest amount of players (comes higher rake), then you get charged for it and Bovada undoubtedly is for the "average gambler". It's quite dumb really, a politically corrupt retardedness to it but safety costs you in this business. So, for the alternative for someone who's looking to pay less and doesn't care if the site is ugly (think craigslist) then I would choose 5Dimes. There is no flashiness, just straight to the point, and they have the lowest rake, casino odds, and juice in the industry – that's fact not opinion.
A Different Poker Room
About ten years ago I would have about 4-5 sites that I played on in my desktop. Call it "changing pace" but we all have an instinct to just feel luckier at certain places. Sometimes a mental placebo is all we need to actually just play better! So, we want a new site to play at. Bovada has a different approach to their software with anonymity that others don't. Many prefer to have a 'poker screen name' instead of random nothingness.
My alternative would be AmericasCardroom but wow, what year are these guys in not to have a Mac compatible site yet! But, I don't know quite what they do that any non-legit sites normally do, but they can get checks out by Fedex pretty quick; in less than a week. That's about the same, if not a day or two faster, than Bovada. They are a decent second consensus.
Less State Restrictions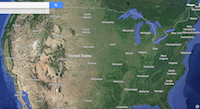 Bovada stops accepting states from time to time. They currently do not accept players from Delaware, Maryland, Nevada, New Jersey, New York, and Washington. So, if you fall in one of these state restrictions, my alternate recommendation for Bovada with the least amount of state restrictions would have to be Betonline.ag (they accept all 50 USA states). The payouts have always been legit and the are the second largest online poker room. It always feels like I'm going to a sportsbook when I visit the site, but once you're on the software its not that bad. Best alternative in my opinion.
Original Author: About Clary Davis
Works as an industry analyst and reports his finding on this website and three others in the gambling vertical. His articles have been referenced anonymously on CNN and on Poker Players Alliance plus many other authoritative sources.
Author: Savanah Lavinder
Copyright: 2017 uspokersites.us